Doggie pajama sewing pattern - small thru xl multi sized pattern
00165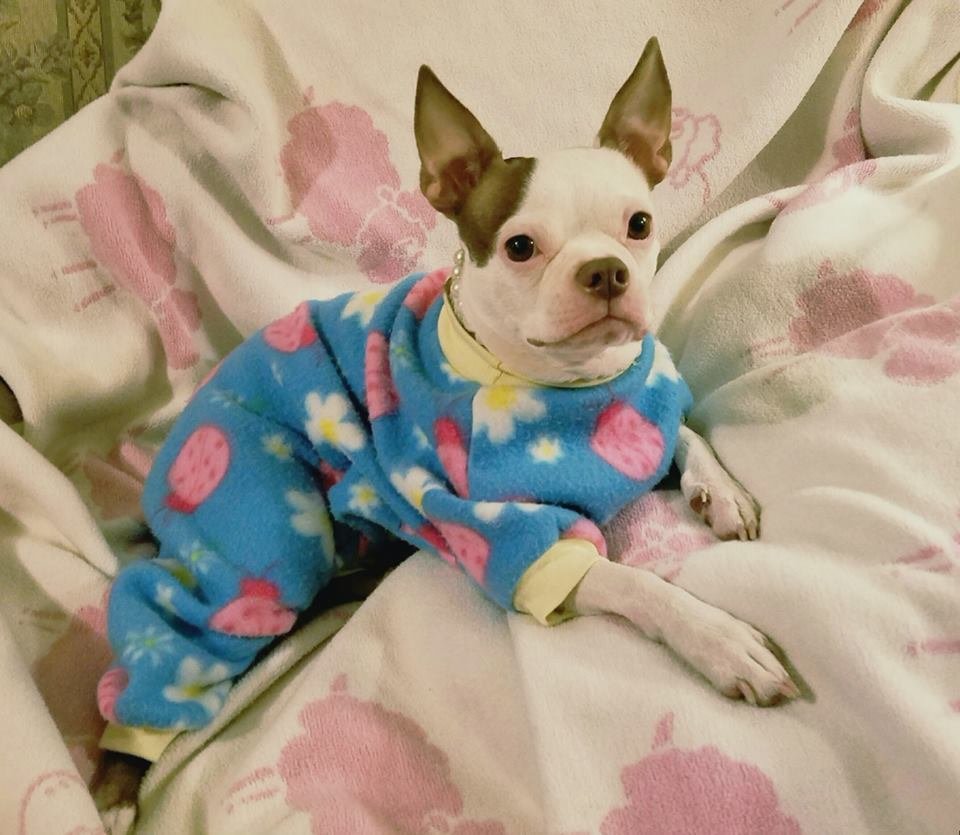 My own design for a pattern for Doggie pajamas in a digital printable format.
NEW multi sized pattern, this is due to requests I've gotten in the past few months for smaller sized pattern. This took a long time to do, so I had to increase the price. If you only need the xl size, I am leaving it up at the lower pricing.

please read the following before purchasing.

PDF format in separate download files for use on Ipad or tablets. No zip files to unzip. Please download all the files after purchase. Please read the tutorial which will explain the printing procedure before printing the pattern. read files names as what may look like the pattern is a taping aide. You will need a pdf reader to be able to view the patterns, adobe reader is a free program to use.

small - 12-18 inches

pattern measures 20 inches
medium - 17-22 inches
pattern measures 24 inches
large - 21-25 inches
pattern measures 27 inches
x-large - 26-30
pattern measures 30 inches
Can be made in fleece or knits with a good stretch. Best with a serger, but a regular sewing machine will do as well.

Intermediate level: knowledge of how to cut and follow a sewing pattern and the use of a sewing machine is required

I've made these for hundreds of dogs, but am no longer selling the finished product. Great for rescues and events.

*****Totally revamped for easier printing! Prints on standard 8.5x11 sheets with numbered rows and columns*** Regular tiled version is back too. Hopefully solving international printing issues.
*****1.5 yards of fleece is needed for this sewing project, for the largest size with a length (depends on your dog) of 1/8 inch elastic.